Join us on 4 & 5 September 2020 in The Netherlands or online for the annual international mentoring circle about working the Genuine Contact™ way
International Mentoring Circle
IT'S HAPPENING! 
Join us in this special year of celebrating 20 years working the Genuine Contact way. The Dutch Genuine Contact team designs a two day international face to face and/or online mentoring circle as a place to learn together, inspire and mentor one another in working with and in genuine contact.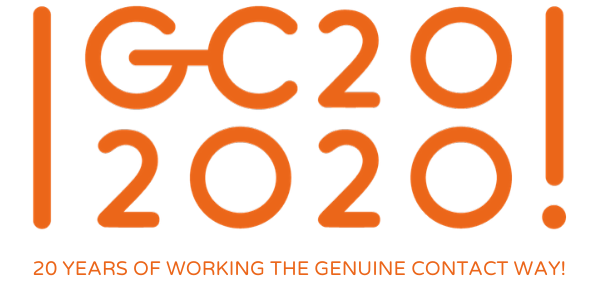 WOW! If ever there is a time when it is clear that change is constant, this is it. 
We have been meeting over the past weeks to speak about our next steps with September's Face to Face GC Mentoring Circle in the Netherlands and have been confronted with a kind of uncertainty that is new for us.  
Will people be able to travel from different parts of the world to gather together?
Will the venue be open for the meeting?
Will we be able to meet physically in one place with a group of people?
All of these questions came up in our planning meetings as we cycle through our grief, and build our capacity to work with and not against change. We went from thinking we have to cancel, to thinking we will postpone, to thinking we will do it all online, and to thinking that we will find a hybrid of online and physical.
As we thought about this we went back to the purpose of the Mentoring Circles, which for us is to provide this valuable opportunity to meet with one another, to build our connections and our practice, to inspire one another and to strengthen our understanding of what it means to live and work in genuine contact.  
So, we've decided that the Mentoring Circle will take place! We will be exploring the form it will take and will keep you up to date. Our minds and creativity feel free, and we're sure that the Mentoring Circle will benefit from what comes up, even if we are meeting in person just as we had originally planned.
So our call now is to invite you to join us! 
Registration
Sign up for more information so that we can reach out to you with questions and ask your input and thoughts as we organize the best Mentoring Circle for this very special time! 
Mentoring Circle Team 2020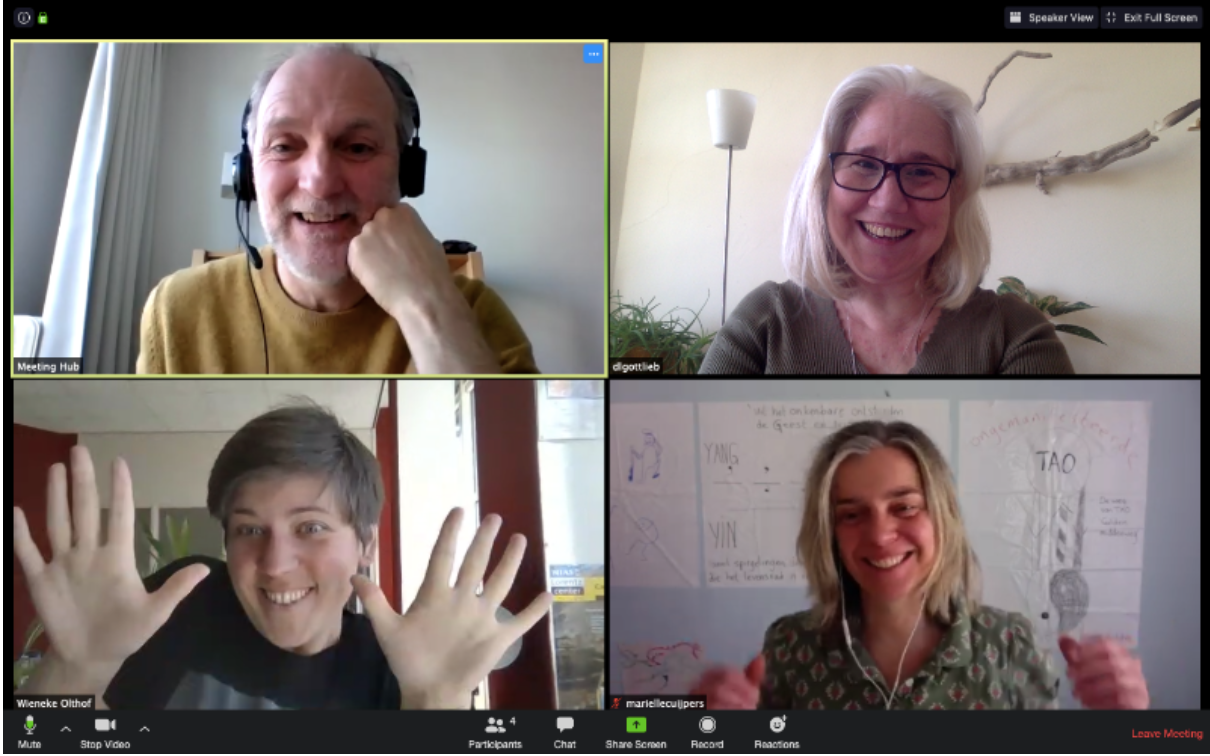 Richard Metcalf, Doris Gottlieb, Wieneke Olthof, Mariëlle Cuijpers
Why Mentoring Circles
An integral part of the Genuine Contact way of working is mentoring for ongoing professional and personal development. It is one of the essential components of the Genuine Contact Program. Mentoring is underpinned by key concepts and beliefs of Genuine Contact including:
working with the blueprint for health that is present in every organization
using life nurturing meetings as a catalyst for organizational success
developing systems for sustaining organizational health and balance that is needed for optimal effectiveness
working with the belief that change is constant and that ongoing mentoring is one way to develop mastery at working with change
opportunities for Genuine Contact in all relationships
The Genuine Contact community offers mentoring as a forum to learn the art of mentoring and to 'walk the talk of mentoring' for both individuals and organizations. Mentoring circles have been held regularly within the Genuine Contact community since their beginning in North Carolina, USA in 2001. The first mentoring circle in Amsterdam was held in 2010. As Genuine Contact professionals we can all improve our own skills and practices through mentoring.
Open Space Technology & Whole Person Process Facilitation
The design of the mentoring circle consists open space technology (OST) and whole person process facilitation (WPPF). Both are well-proven methodologies for highly participatory meetings and part of the Genuine Contact™ Program. This program provides for tools, techniques, and concepts of how to let organization of all kinds to thrive in today's internal and external environments of constant change.
Bijeenkomst op maat 
Wil je een 'Open Space Technology'- of 'Whole Person Process Facilitation'-bijeenkomst organiseren voor je bedrijf, vereniging of familie? Ik ben een gecertificeerde Genuine Contact™ facilitator en bespreek graag de mogelijkheden voor een aanbod op maat, online en/of offline. Neem voor meer informatie contact met me op.